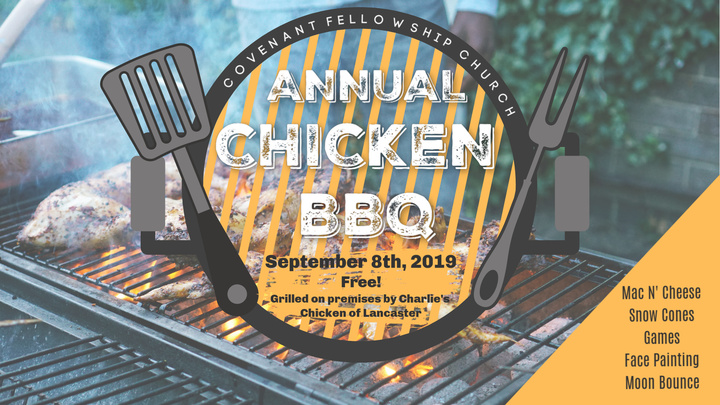 Dates & Times
Sep 8, 2019

10:00am - 2:00pm
About Chicken BBQ
Join us after the service on Sun, September 8 for a delicious lunch. We will be providing grilled on the premises chicken, and real Lancaster made macaroni and cheese (out of this world!) There will be a moon bounce for the kids and lawn games too.
Bring a chair, a friend, and side to share with your group or guests.
There's no charge for anything and guests are welcome!